Just got back to Scandalavia after a trip that will go into my list of about 20 best ever. The deep pow, the food, the cool people we got to hang out with, the onsens and finally the awesome terrain in th Japan-Alps made it an awesome experience.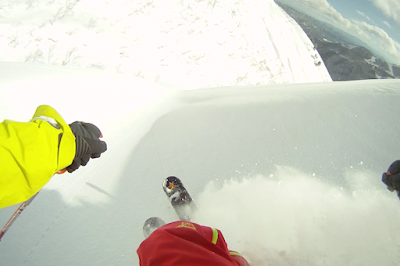 Slashing a turn in the land of bluebird, pow and the risen sun.
Due to wanting to spend more time in front of the sushi and a bit less in front of the coumputer I have not been completely up to date with the bigtrix updates on this trip, but have also posted at a couple of other sites: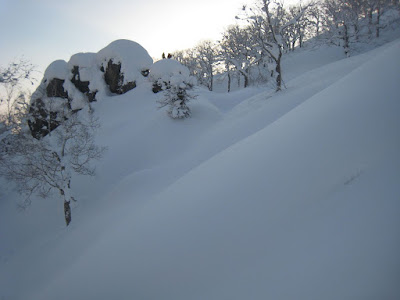 Cat skiing Super Mario Pillow Mini Golf Land 4 in Noregian at
friflyt.no
Confirming that skiing in Japan is awesome at
k2skis.com
And finally, finishing off the trip in the Japanese Alps, getting into a little shallower snow but a lot bigger and steeper terrain. Staying with Tony and the other good mates at the
White Horse
, beeing picked up by Clint on our awesome slackcountry laps off the side of the resort and guided to some good off mtn time too (talk to Håvard for more about just that).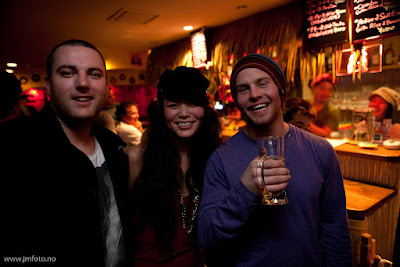 Clint, and Chie and Happy-Happo-Howie after a good day.
See more J-alps shots at the
norrona.com blog
.
Thanx to Jens, Håvard, Nick, Yuki, Maaya, Tomoko, Tony, Clint and many more for an awesome trip! Look for the story in Norrøna Mag, next fall.
Next up is Switzerland, after ripping some more pow with the Swdish Punk in Stocholm:
/ T-san
Share this story on Facebook