Grew tired of summerskiing and gravemaskindriving in Stryn so we have escaped out to the west cape to get some surf and hang out on the beach with Max Hygge.
The Stryn season has not been bad this year, since The Gap decided to put up the top lift after all everything was as mexican as normal. Bjørnsomsvingen was on for weeks and the park was has been Ok until now, at least when Doggie have bothered to get up there and shape it.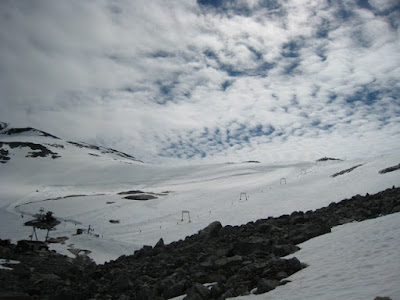 Still enough snow well into the Julesteming at Strynefjellet.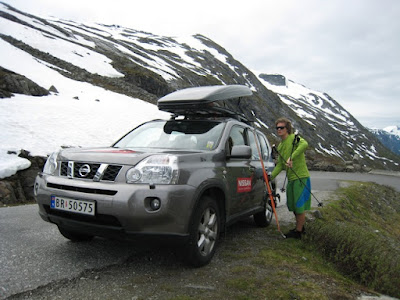 Packing up the Nissan and heading off to Stad after the last run on the backside.

More important than skiing; the MINIGRAVER has been running on full throttle every day in Stryn. What's better than a couple of beers and some digging anyway? Bjørn Inge "Hero" "Biffen" "Mr Man" "Gravemaskin Sjæf" Flo made a promise he might regret (when the minigraver braaks down) and had to deliver us his gravemaskin one Saturday morning. After demonstrating some tricks and hill climbing he game the keys to me and Henke so it was on with the fullface and full gass!



Biffen demoing the power of the minigraver!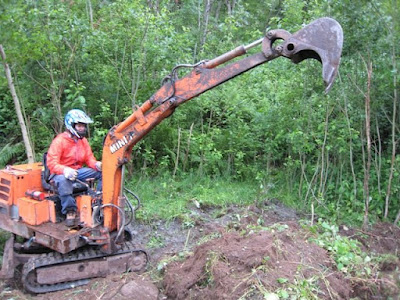 Don't underestimate the power, always use a fullface when u're a rookie on the hyggemachine.

All good things have to end thoug, both the snow and the diesel started to disappear completely so we packed the X-trail again and headed off to the Lapoint hyggehouse in Hoddevika. It's not a bad summer for surf out here this year, we've had fun waves almost every day, and there are more comin´in!



Bragging about tuberides and fat bottom turns in Erivka.



Frans Niclas Westman havin fun in some small summerwaves.



Max Hygge on the beach.

Wave forecast says about 3 meters with period of thirteen for tomorrow, yeeeeeah! Peace out until the next report from Stad!


Share this story on Facebook