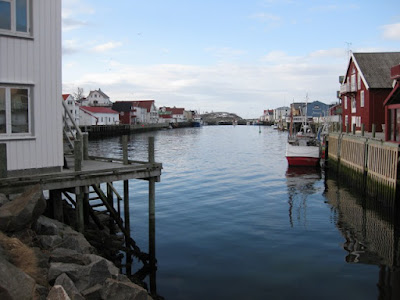 5 days of good weather, good snow and good surf in what may be the worlds most#1 most beautiful place is way more than deserved for a carefully selected group of some of the dirtiest dudes in Norway. We know it, we did not have it coming to us, but that did not stop us from enjoying it.
click here to read more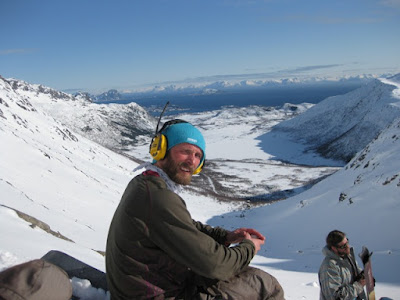 Johhny Howard enjoying a one-eyed view of mountains and sea. Does this man deserve this gift from the weather gods?

Everything was set for the Lofoten Freeride Invitational comp, with bluebird, good snow and an awesome face that Gelly had gotten Per Ola to scope out for us. Johnny Howard opened it up by pointing down a nasty line at the top, sticking a cliff and from there pretty much start turning to slow down before hitting the bottom gate about four secconds later. Unfortunately only 5 guys got to follow him, as the 6th went switch out over a couple of cliff bands and had to be flown out by the rescue helicopter. That took some time, the sun left, the snow turned ice and then it was over.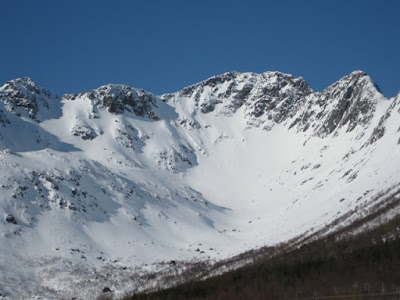 The face. A real mountain for a change.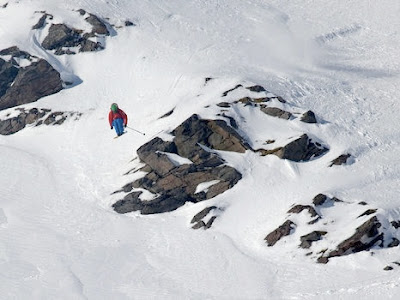 Torgrim Vole got the most out of the mountain, of the 5 riders who came down in one piece, and could cash in NOK 7000,- in beers at the party. Generously shared with all of us of course.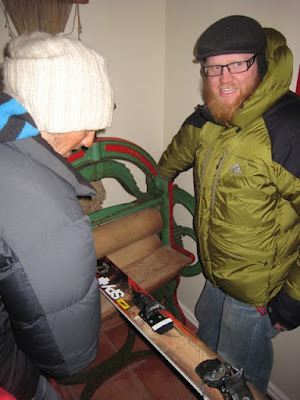 Erik "The Face Of" Ro"h"an and Mykingen gives Johnny Howards' skis a little late nigh last rocker finish before the comp day.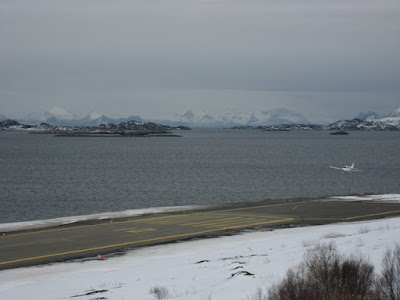 My Danish Friend Jeppe Hansen called me up and said he was coming to Lofoten. He just needed to know what the closest airport was...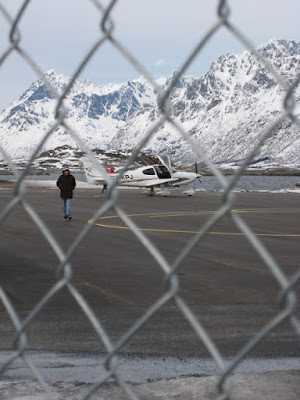 After some hours of mixin drinks and playing techno Jeppe arrived together with Fredrik Lundby, a pilot and their very own plane...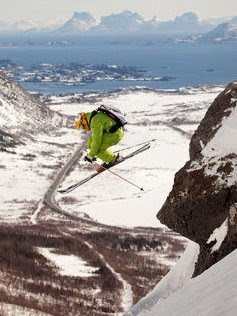 Jeppe about to take another soft landing in Lofoten. His front flip in the comp was not as smooth as this one, nor the one in Svolvær airport, but he did get to show the Norwegians that danish dudes born under the shadow of Himmelbjergets north face can gi den gass on the mountain.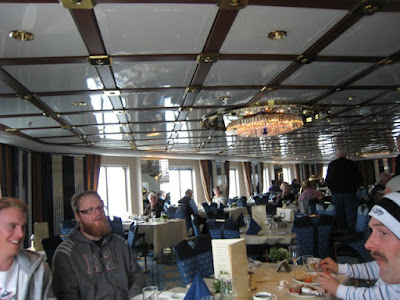 After a couple of beers and a full on authentic afterparty Henningsværstyle it was time to leave lofoten for this time. In style of course. Bjørni, Myking, Johnny H and Jogi enjoys a deluxe meal on Hurtigruten, cruising south. Hope we'll be invited next year too. Me, I'll be back in a couple of weeks.

-Torkel

Share this story on Facebook