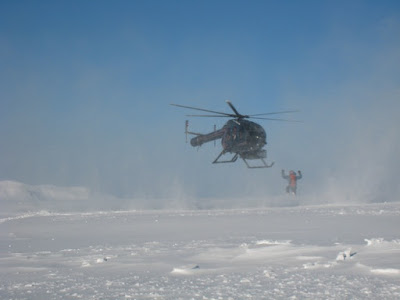 Headed back north after ripping the childrens slope with Max Hygge in Engelberg for a week, and went straight up to Borgafjäll in the cold north interior Sweden. Minus 35 degrees celsius in the morning is heavvy shit.... but sun came out and warmet it up at least a little bit, and when the helicopter cruised in we got warm, at least in our choppe loving hearts.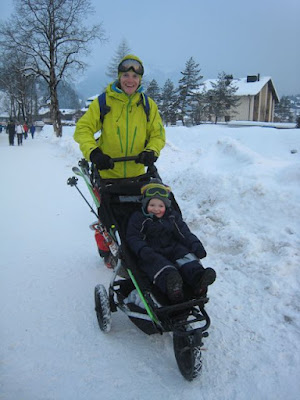 Max Hygge with full on alp setup.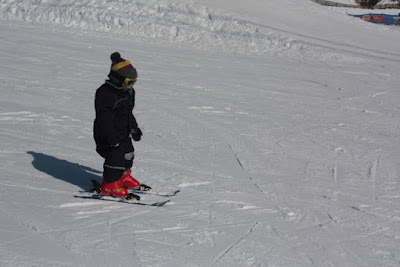 Max Hygge ripping Klostermatte, Engelberg, CH.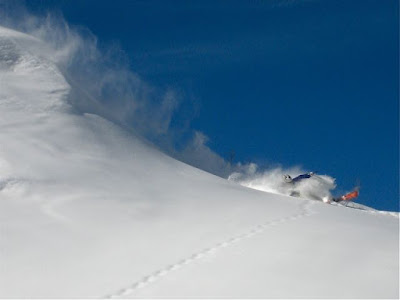 Bjørn Thomas getting the most out of a thin layer of fresh.
When done shooting some one turn wonders with Endre the not so hike-loving and definitely not stressed Løvsteik it was family week in Switzerland, with hard core kids runs with Max, lots of chill coffe-time at Dani's and just enjoying the fresh alp air. Max Hygge is ripping unsupported no now so he is ready to drop into the backcountry soon I think.
Then up to Sweden and straight up to remote Borgafjäll up in the Swedish wilderness where they happened to set a new negative temperature record just as we were arriving.... perfect... Anyway we're having good fun, flying heli, getting some cool stuff done on skis and enjoying the comfort of
Hotell Borgafjäll
. It is cold but at least the sun is out and it is rediculously beatiful even though the snow is not exactly champagne pow pow... I think it never is up here.
Ready to drop in.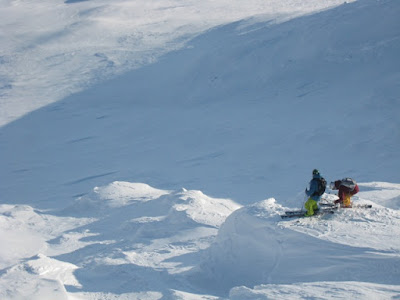 Magnus Tveito and Even Sigstad planning to make some stuff happen in front of the cameras.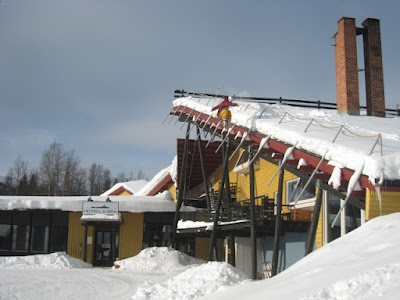 Even throwing a 180 off the Hotell roof before heading towards the Spa for a little post bombdrop treatment.
-Torkel
Share this story on Facebook