The weather moved into the
Borga Mountains
and shut the heli down, but no tears were seen in our eyes. A layer of fresh softened things up, Magnus at
www.69gradernord.se
fired up the cat and we got some skiing in the trees that was way better than expected.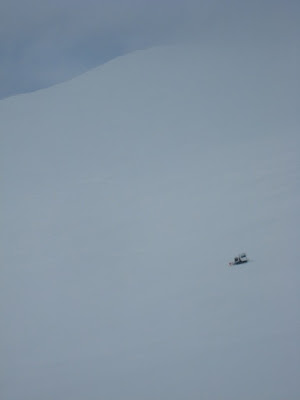 No stopping the cat.
The little hill at Borgafjäll has got a whole lot more good riding on the offer than what was expected. The trees host good snow and have some nice zones with enough space between them to get through with a pair of planks and in some places they've even cut down the trees and used them to build kickers, and wooden cliffs to create even better freeride terrain. Here is a little helmet cam clip from going down after taking the last shot of the day up in Borgafjäll BC:
Tight but good :)
JP setting up for an epic Borga BC pow shot.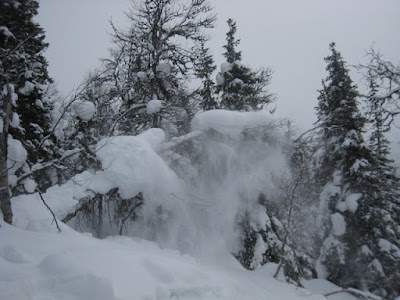 been there, done that.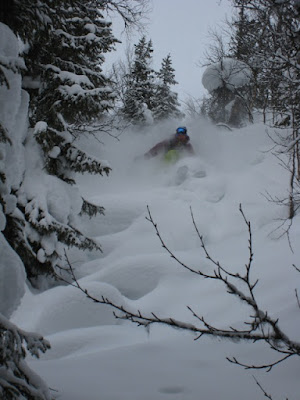 Magnus getting some ungoggled faceshots.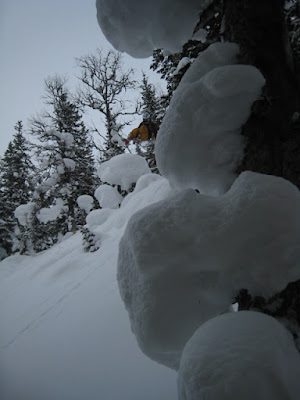 Even coming in for a Japan-air hand-drag...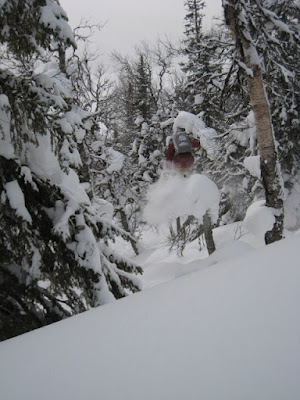 and poppin another pillow before hitting the spa again.
-Torky
Share this story on Facebook