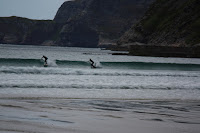 Spending summer on the west coast of Norway is like a box of chocolates; You definitely never know what kind of weather, water temperatures or waves you're gonna get. Late spring was super warm and even shorts-temperatures in the water for a while, but for most of the summer it's been quite cold and rainy. There has been waves at least. No big summer swells yet but quite consistantly its been clean and surfable waves every day.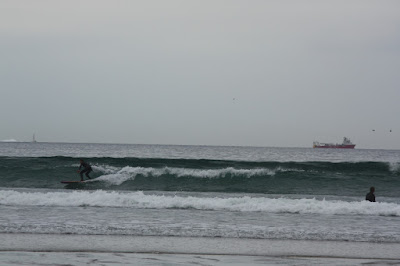 Not the biggest, but a good day with long rides in H-bay
The one annual "big" summer swell never arrived this year at Stad. Legend says that once every summer nice sets will come in from nowhere with over head mid summer goods to those who have been waiting in the bay all summer. This year it seems we'll have to wait until the fall and the first storms start whipping the cream around out in the North Atlantic. Nevertheless, Stad is a good place to be. When Anne's waffle-presse is constantly pumpin out warm harts of hygge and there is surf, even if it is foot high on the longest longboard in the world, it is absolutely good times.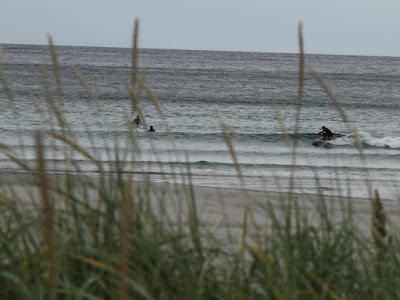 It´s chest when you tuck....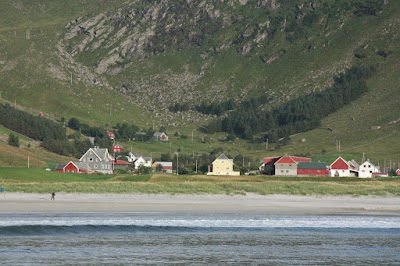 H-bay is still all about hygge: fresh caught wild Salmon at Jan-Ove's to the right, warm Waffles at Anne's to the left.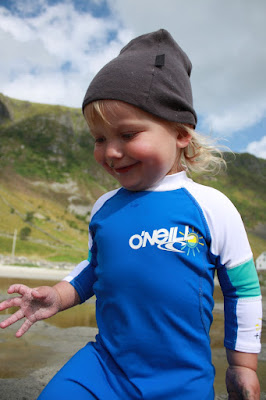 Max Hygge also enjoying the west coast in between rain showers.
Still a couple weeks left so let's see what Neptun has to offer.
-T